The documentary A Most Beautiful Thing, which was released in the US over the summer, tells the story of the first African-American high school rowing team. In a predominantly white sport like rowing, they stood out amongst their peers at regattas in the late 1990s. The Dutch rowing world is also almost completely white. But is that the way we want rowing to be? In our new series "Rowing for Everyone" we speak with professional Aegir coach and son of an Eritrean refugee Michael Tewelde to hear his perspective.
Michael's father came to the Netherlands in the early 1990s because of a bloody war for independence in Eritrea. He married a Dutch woman and lived in a small village in the north of the Netherlands, where Michael was born in 1992. "I was quickly bullied for my appearance. Of course I was that one black boy in the area. I also don't remember any other people of color walking around the area." The situation changed when his parents divorced and he moved to a small city with his father at the age of 12. "Luckily people there were used to seeing people with a bit more color, which made things better for both of us."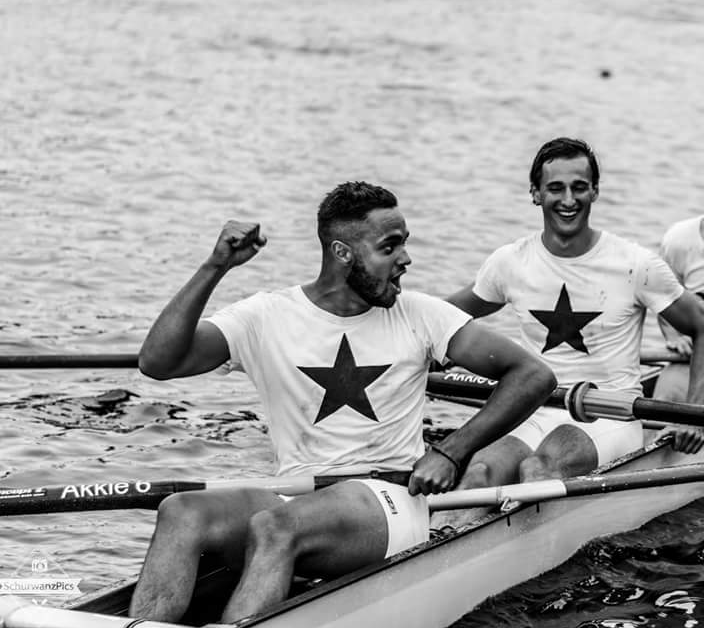 Joining a Rowing Club
It was through his father that Michael ended up at the local rowing club. "His new wife rowed there, which inspired him to become an active rower himself. In that time I was mediocre in playing soccer so I went to have a look and ended up in competitive rowing. Although we were absolutely the only black people there, I never got a taste of racism. I've never heard my father talk about it either. He is a lot darker and certainly had bad experiences in the past."
Jokes
Michael doesn't feel like he's been discriminated against at university or at work, but he does feel like he's different. The Dutch have a strong culture of friendly teasing for whatever makes you unique amongst your friends, which in Michael's case is often his skin color. "Of course when you make new friends you are quickly the black man of the group, just like there is a tall  one or a small one. And when I think about it very deeply, I think afterwards that I did not necessarily find those comments funny. If they do give you a name or a label, I would rather it be something you can do something about than your skin color. But it was never badly intended."
Acceptance
Michael said he could understand why the jokes were being made. "I think it is a certain way of dealing with each other. In the beginning of creating a group process you still need things like that as a group. After a while, those jokes are no longer made. Apparently everyone is used to it and something like that no longer plays a role. They are people who understand that friendship comes from humor, understanding and acceptance. What used to be funny can change later. That happened to me too."
Sinterklaas
In the Netherlands there is a character for kids called 'Sinterklaas' who is based on Saint Nicholas, the patron saint of children (similar to Santa Claus). Sinterklaas is assisted by 'Zwarte Piet' ("Black Pete"), a helper dressed in Moorish attire and in blackface. This tradition has slowly changed over the past 10 years and is now simply "Pete," without any blackface. Despite the fact that Michael was sometimes referred to as Zwarte Piet, he always liked the Sinterklaas party. "I see the figure of Zwarte Piet as racist, however. This is not so much because of my own experiences, but because of the stories around me and my empathy for people of color who are bullied with it and who do care. The Netherlands is a country with great acceptance and adaptability and you should be able to say goodbye to someone painted black."
P.E. Teacher
Dutch rowing, he says, does not have a culture of exclusion. "Of course rowing is a completely white sport, but the question is whether this is for bad reasons. Of course I think it's a shame that there are hardly any competitive rowers of color. You can point them out like this. But if you think about how white the Dutch population is, it makes complete sense. To change it, more people of color should be involved in the sport, but that is not that simple. In addition to my professional coaching job at Aegir Rowing Club, I am also a P.E. teacher and there are simply many more black people in my high school class than there are at my rowing club. The problem is the students never tried rowing on their own, and we don't do enough to invite them to row."
School Rowing
Because it's not a matter of explicit exclusion, Michael sees no major role for the Dutch Rowing Federation to take action. "The only thing they could do is try to make rowing more accessible. Rowing clubs can stimulate this with, for example, school rowing. But in the end you have to like the sport. You can hardly force someone to get into the boat. If people are not interested, that's fine too."
A Generations-Long Solution
Michael therefore prefers to look at the world of rowing from a wider perspective. "I think it is more of a social problem. The percentage of pupils of color attending university is much lower than the percentage of white children. Statistically, it is not possible that white children are so much 'smarter' than black children. That difference will lie in the level of education and training and it is up to the federal and local government to do something about it. However, it will probably take generations to solve this problem. "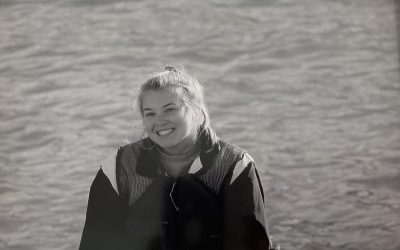 Join us in welcoming New Haven coach, Alexya Vega! Alexya started her rowing career in high school at the Sound School where she became team captain and began dabbling into coaching. She's also enjoyed other sports like track and cross country, but rowing is a sport...