I love living near the river in Putney, we walk along side it a lot and often see rowers out on the Thames. I used to think that rowing was some sort of secret society, that unless you start at school you can never get in. Luckily I was wrong and Toprow London have shown me just how easy and accessible it is to start rowing.Their beginner level rowing courses are practically available to everyone.
It is fair to say that rowing is a sport and due to it happening on water a little dampness will be involved! So the courses are for anyone willing to get their hands a bit dirty (damp).
I started my first course in September 2018 on a weekday at 6pm with 3 other plucky rowers. At that time we were really lucky with the sunny weather and experienced plenty of beautiful sunsets.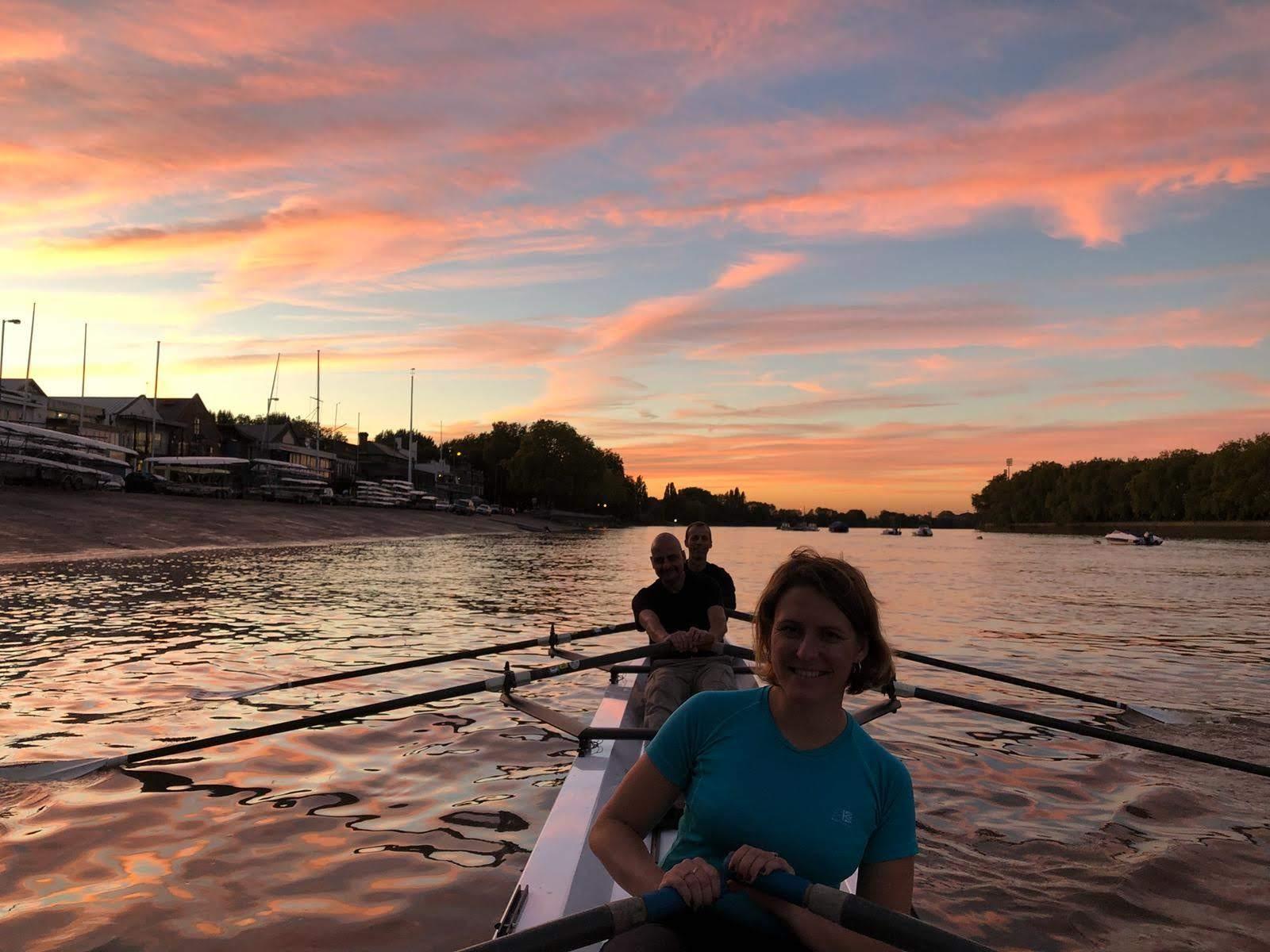 We had a good crew and all got along really well. With each passing lesson we learned a bit more and by the end (of the first course) we were able to row continuously, fast and quite comfortably all the way from Putney bridge to Hammersmith bridge which is a good 5 miles in total.
The thing I enjoy the most about rowing is that it is a team sport and you must be in tune with your fellow rowers, otherwise you won't achieve anything.
The sensation of rowing together at the same pace is really calming, it is a restorative experience doing this as a group. Carrying the boat, cleaning the boat. Everything is done together.
In our first course we were blessed with good weather, but how do you cope with when the weather gets worse? The answer is simple. By that time you are so hooked on rowing, that you don't mind a bit of a rain or icy wind and besides the rowing keeps you warm.
I was looking forward to learning more on the "Learn to Row 2 Course".