New York City
, despite its size, hustle and bustle and proximity to multiple waterways, is the site of
just one rowing regatta
. We are less than a week from this year's
Harlem River Classic, a fundraising regatta in support of Row New York
— a NYC-based nonprofit organization that combines rowing and academic support to help middle and high school students attending some of our city's most under-resourced schools realize their full potential.
TopRow NYC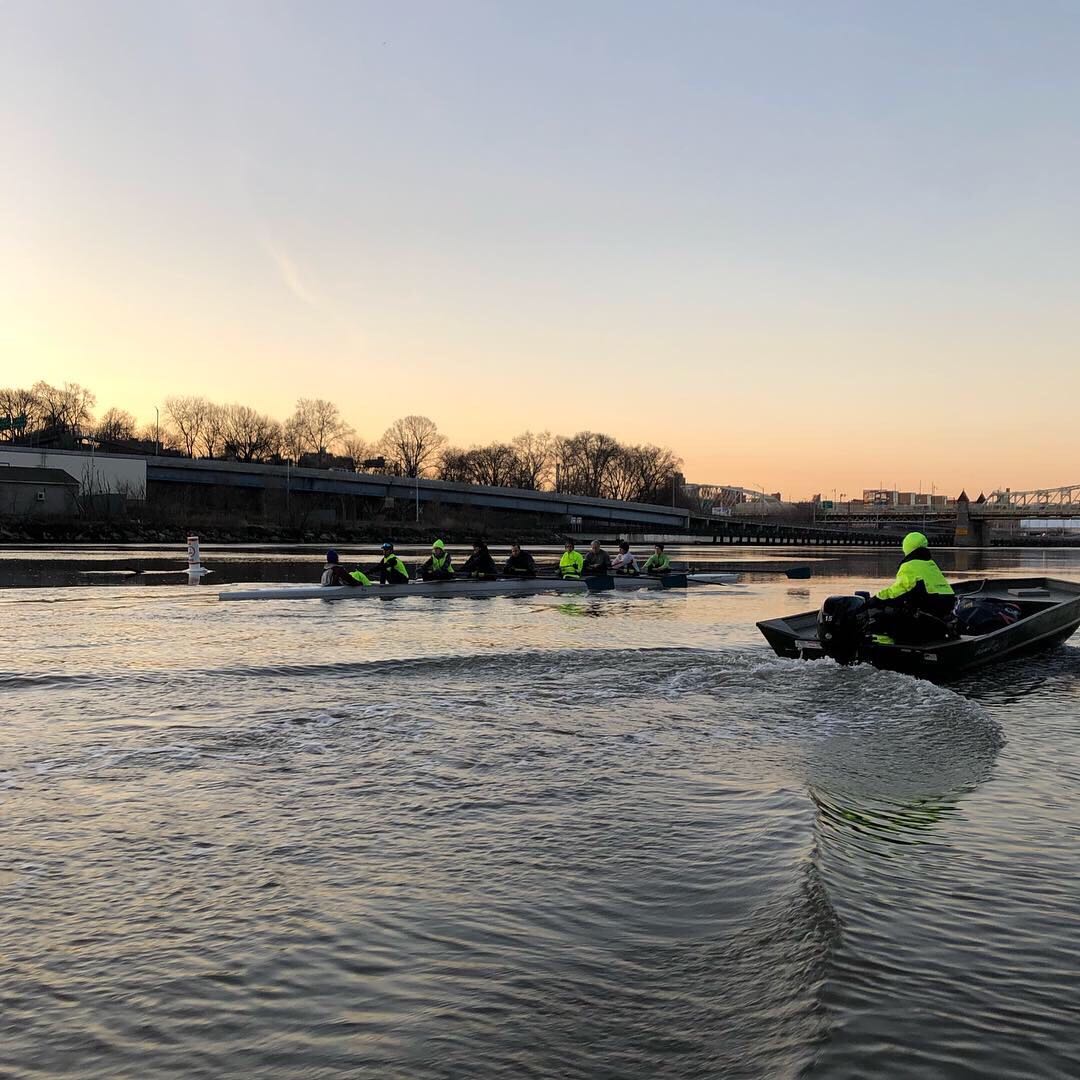 , is partnered with Row New York
. We use their boathouse and equipment and thanks to this collaboration we Masters can practice the sport we love — and marvel at a lot of gorgeous sunrises and sunsets! At our Peter Jay Sharp boathouse on the Harlem River, the teens come and go to and from practice six days a week. Their commitment is truly impressive. The returns are even more so. Row New York changes their lives. They combine the sport of rowing with academic support and college enrichment services to help kids living in under-resourced communities succeed in high school, graduate and get into college — many on athletic or academic scholarship.  
In 2018, 100% of Row New York seniors graduated high school, and 99% matriculated to college.  These impressive statistics are astonishing compared with the significantly lower graduation rate for far too many of New York City's high school students. The majority of the youth served would not have access to this sport or these services without Row New York, and year after year, these remarkable student-athletes grow physically, academically, and emotionally.
Why should you donate?  Your donation will help Row New York pay for meals for during academic sessions, hire tutors, purchase MetroCards so kids can make it to practice and tutoring, maintain rowing equipment, travel to races, go on prospective college visits, get SAT prep, receive college and career guidance, and much, much more.
TopRowNYC Masters racing as "The Swing Set" have already raised thousands of dollars for Row New York, and with Saturday's deadline fast approaching are closing in on raising at least $10,000. If we succeed we could well get the privilege of naming one of Row New York's boats. Since none of us are the Winklevoss twins (and yes, RNY has a boat named The Winklevoss) this would be quite an honor and achievement!

How can you help?  Visit The Swing Set's Crowdrise page:
and make a donation by this Saturday, May 18th to help TopRow NYC help Row New York! (Be sure to watch the wonderful short video about Row New York!) When donating, you will be prompted to pick a team member to support. It doesn't matter who you select, every penny will go to Row New York and the great work they do.