On a crisp, cold Saturday, December 8, scores of rowers – from kids who could still show their ages with just their fingers to a couple of septuagenarians – all gathered in the airy, erg-filled gym at DREAM Charter School in East Harlem. Among the throng were TopRow and Former Row New York Masters rowers Carl Taeusch, myself (Jessica Sabat), and our team organizer, Michael Kohlhaas. After anticipating a team of six, we three comprised the remaining tiny trio, self-named "We Master Faster", who were able to make it on the day for Row New York's 90 minute fundraising ergathon: The Jingle Mingle.
One of the great points of pride when I began rowing with Row New York in 2016, was joining this amazing organization that stroke by stroke changes the lives of its participants, physically, mentally, socially, academically. Carl, Michael and I feel strongly about supporting its mission. Each Row New York rower in every program does the sport's hard work, giving it their all, but each will also tell you that they get so much more in return.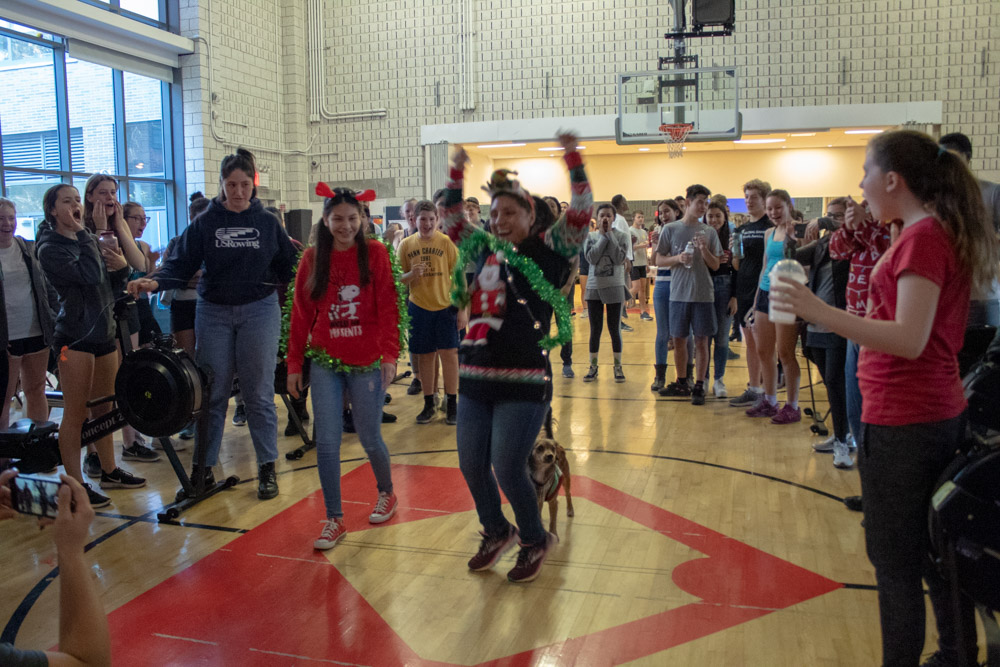 Leading up to the event, our team had successfully raised over $1000 to benefit Row New York's athletic and academic programming for teens, as well as their adaptive and veterans rowing programs, which felt great. But what was less fantastic was the prospect of relay rowing the next hour and a half with just the three of us. Other teams had as many as eight or more rowers.  A quick look around proved to us we were by far the smallest of the 27 teams. Committed to seeing it through, strategy was going to be key.
Michael explains,  "During the race we opted for slightly longer pieces at steady state, and fewer changeovers than some other teams." We hoped that this would allow each of us to not only bring our maximum sustainable power to each piece but also give us enough rest between segments that we'd jump back in refreshed and ready to crank out the most meters possible.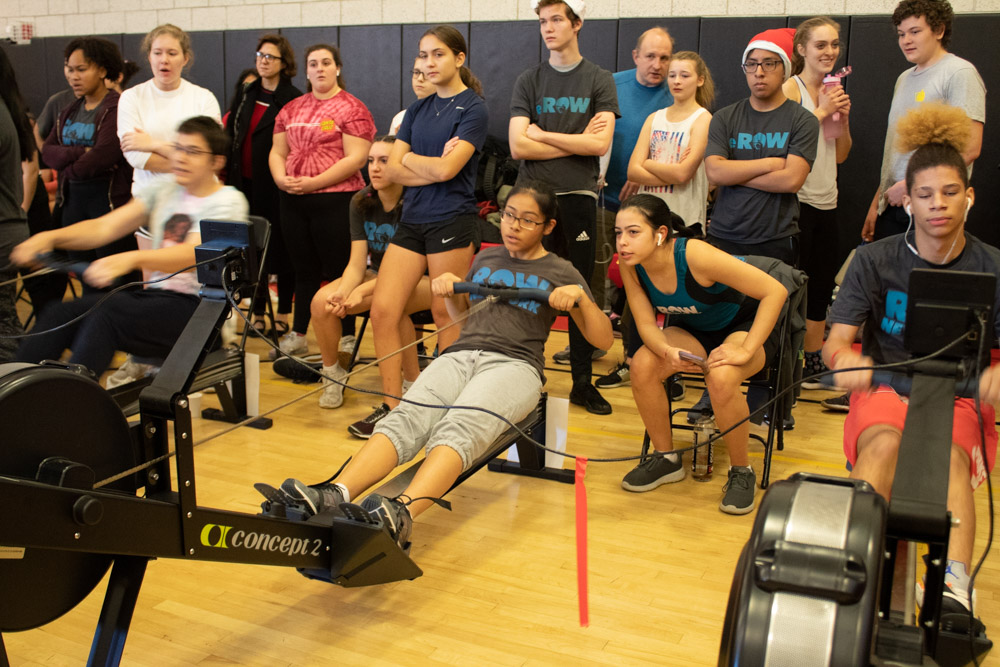 The horn sounded and we were off and rowing. It was quickly proven that youth isn't everything.  Shockingly, we found ourselves immediately in 7th place. Having staked our turf, we dug in hard and stubbornly refused to yield until the very end when we were edged into 8th by a team that pulled ahead by just 29 meters. "Our strategy paid off and we were surprised that we managed to keep up as well as we did with the larger teams" Michael rightfully observed. "Another Jingle Mingle, another great experience!"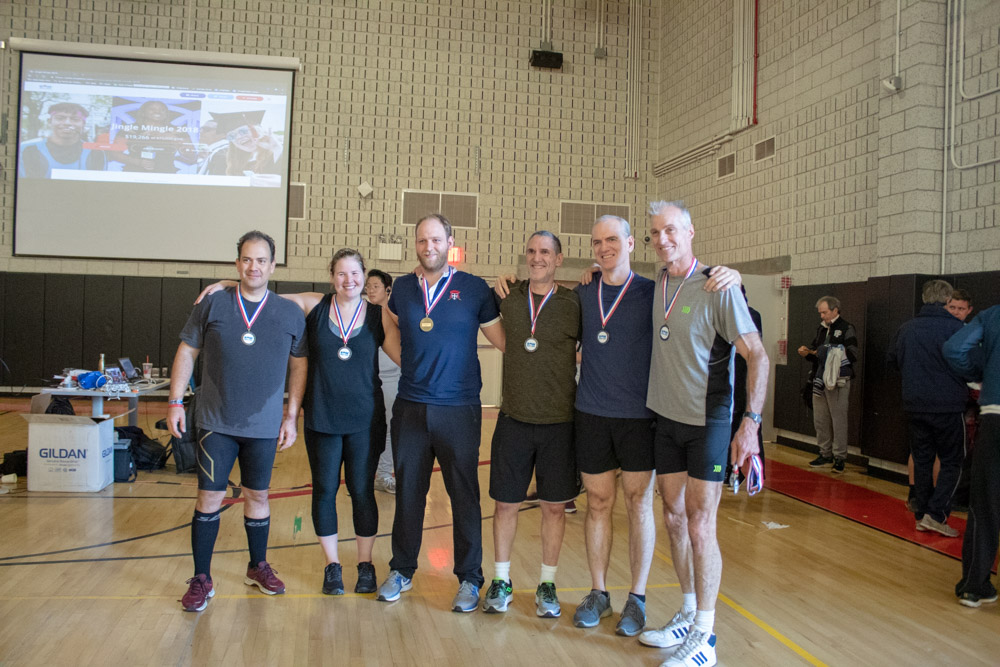 Carl, a five-time Jingle Mingle veteran, summed it up this way, "I was a little disappointed only three of us could make it, but that added to the drama. Daunted at first by the thought of competing for 90 minutes against bigger (and much younger) teams, in context, it was really little more than a head race (for each one of us), but with rest stops along the way!"  He added that he was "motivated by the opportunity to get together with the masters for a good row and a cause. And at the end, the satisfaction of a challenge well met!"
P.S. Congratulations to Engine Room, our TopRow winter training partners, and their team led by Michael and Chris Ives. Throughout the 90 minutes they were in a tight battle for 1st, fending off teams that were nipping at their heels. But their 8 rowers were unflagging and finished in first place!
Please feel free to support Row New York